LeMoyne de Jacques-Cartier district
---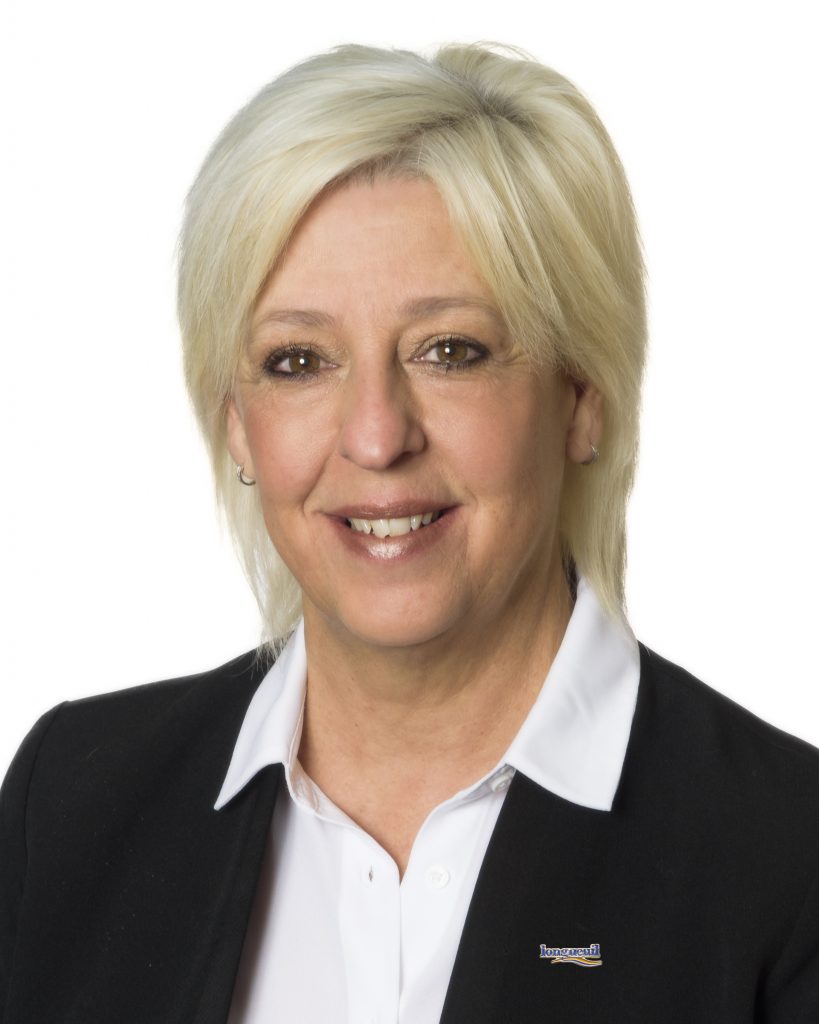 Municipal councilor of the LeMoyne-de Jacques-Cartier district since 2013, Colette Éthier was for thirteen years the general manager of an organization representing and defending rights in the field of public transport, in particular with regard to adapted transport and the concept of universal accessibility. As such, she has represented at the local, regional and provincial levels. She has also served on several boards of directors in the community setting.
From 2013 to 2017, Colette Éthier served as president of the Réseau de transport de Longueuil (RTL). During this period, she contributed to the customer and organizational turn of the RTL. In particular, it has seen the deployment of innovative technological solutions promoting mobility and universal accessibility by public transport. During her presidency, she fostered the emergence of a unique model of communication between the population and the board of directors, notably through the word of the president. Achievements which have helped the RTL to shine more on the regional level. In addition, it has always promoted citizen participation through various communication tools and committees: an essential ingredient to the success of any public organization. Let us also underline his very great participation in events related to public transit, always having the concern to maintain a very close proximity with the citizens.
As councilor for the LeMoyne-de Jacques-Cartier district, she has stepped up interventions to improve the quality of life of its citizens. It is particularly proud of the complete redevelopment of Parc Bariteau, the construction of the Saint-Jean-Vianney neighborhood house, the deployment of the Cité Ados program during the summer, projects eagerly awaited by the populations. Always concerned with providing ever more efficient customer service, she has invested in improving the quality of the 311 Queries system.
---
Functions and strategic committees
Member of the Committee on the Environment and Planning of the Agglomeration of Longueuil ;
Member of the Committee on Public Security and the Committee on Housing and Social Housing of the Agglomeration of Longueuil ;
Member of the Active Transport and Traffic Commission of the City of Longueuil ;
Member of the Advisory Committee for the special town planning program for the LeMoyne sector.
---
Submission of memoirs
My blog posts
Contact information