Antoinette-Robidoux district
---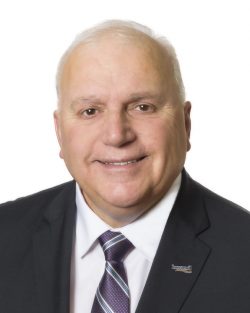 Michel Lanctôt attracts and creates the joy of living around him. Generous by nature, he makes sure you feel accepted. For him, the quest for glory would amount to ensuring defeat. It is for this authenticity that the residents of the Antoinette-Robidoux district have appreciated it so much for 8 years now.
Michel has lived in Longueuil for more than 25 years and wants to share with his fellow citizens the pride of belonging to Longueuil. In order to achieve this, his strategy is to listen, his talent is to understand needs, the key is to respond quickly.
When he walks in Marie-Victorin Park or roams the streets of the city on his motorcycle, Michel sees enormous potential for Longueuil. With Longueuil Citoyen, he wishes to give a voice to all those who will allow Longueuil to shine at its true value. If you meet him, do not hesitate to share your vision for our city. Your ideas will resonate with Michel!
---
Functions and strategic committees
Member of the Committee on Housing and Social Housing of the Agglomeration of Longueuil;
Member of the Social Development Commission: family, social affairs, social housing, immigration, community action and the condition of women of Longueuil;
Member of the board of administration of the Longueuil municipal housing office;
Member of the board of directors of the Longueuil transport network (RTL).
My blog posts
Contact information