Georges-Dor District
---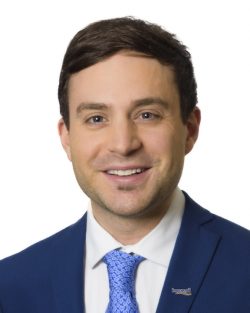 Xavier Léger est conseiller du district de Georges-Dor depuis 2013, il occupe la fonction de chef de l'opposition à l'Hôtel de Ville depuis 2017. Près de ces citoyens, le goût de servir sa communauté lui est venu très jeune et c'est au fil de son implication bénévole qu'il a acquis une riche connaissance terrain et est devenu le conseiller de Georges-Dor.
Membre de la communauté sur le conseil d'établissement de l'école George-Étienne Cartier et membre de la Table de vie de quartier Saint-Robert, Xavier Léger est convaincu de la pertinence de points de vue variés en politique.
Impliqué pendant plusieurs années au sein de l'Union des municipalités du Québec (UMQ) comme vice-président de la Commission des jeunes élus, sa connaissance des dossiers municipaux s'est affirmée au cours des années avec sa participation active dans différentes commissions de la Ville et de l'Agglomération touchant les finances, les ressources humaines, l'administration et les grands projets.
Functions and strategic committees
Interim Chief of Longueuil Citizen
Leader of the Official Opposition;
Member of the Finance, Human Resources and Major Projects Committee;
Member of the Recreation, Sports, Culture, Heritage and Community Life Commission;
Co-chair of the Longueuil agglomeration budget, finance and administration committee;
Member of the town planning advisory committee of the Vieux-Longueuil borough;
Vice-chairman of the Youth Elected Commission of theUnion des Municipalités du Québec;
Member of the community on the George-Étienne Cartier School Governing Board;
Member of the Saint-Robert district life table.
---
My blog posts
Memoir
Contact information